Future Communications Company (Building# 96, Road# 20, Block# 331. Zinj – Kingdom of Bahrain CR No 51232-2) Web address is the following shop.future.bh. It is a copyrighted property belonging to Future Communications Company. Any features related to the website may include but are not limited to the Terms of this website. It is the user's duty to revert back to this page as future communications company have the sole right of updating the mentioned website's terms and conditions page without prior notice.
These Terms of Use described the legally binding terms and conditions that oversee your use of the Site. BY LOGGING INTO THE SITE, YOU ARE BEING COMPLIANT THAT THESE TERMS and you represent that you have the authority and capacity to enter into these Terms.
Access to the Site
Subject to these Terms. Company grants you a non-transferable, non-exclusive, revocable, limited license to access the Site solely for your own personal, noncommercial use.
Certain Restrictions. The rights approved to you in these Terms are subject to the following restrictions: (a) you shall not sell, rent, lease, transfer, assign, distribute, host, or otherwise commercially exploit the Site; (b) you shall not change, make derivative works of, disassemble, reverse compile or reverse engineer any part of the Site; (c) you shall not access the Site in order to build a similar or competitive website or application; and (d) except as expressly stated herein, no part of the Site may be copied, reproduced, distributed, republished, downloaded, displayed, posted or transmitted in any form or by any means unless otherwise indicated, any future release, update, or other addition to functionality of the Site shall be subject to these Terms. All copyright and other proprietary notices on the Site must be retained on all copies thereof.
Future Communications Company reserves the right to change, suspend, or cease the Site with or without notice to you. You approved that Future Communications Company will not be held liable to you or any third-party for any change, interruption, or termination of the Site or any part.
No Support or Maintenance. You agree that Future Communications Company will have no obligation to provide you with any support in connection with the Site.
Excluding any User Content that you may provide, you are aware that all the intellectual property rights, including copyrights, patents, trademarks, and trade secrets, in the Site and its content, are owned by Future Communications Company or Future Communications Company's suppliers. Note that these Terms and access to the Site do not give you any rights, title, or interest in or to any intellectual property rights, except for the limited access rights expressed in Section 2.1. Future Communications Company and its suppliers reserve all rights not granted in these Terms.
Errors on the Website
The user acknowledges that this site may contain errors. These errors may include but are not limited to product pricing, product specification or a mismatch between the image of the product and the product itself. In accordance with this acknowledgment, Future Communications Company reserves the right to cancel any order at their own discretion. Once an order is canceled, the customer will receive a notice in writing that the order was cancelled. Refunds will be issued for the cancelled order using the exact payment method the customer has used. Other refund options may include issuing a credit note, issuing refund will be within 7 working days
Third-Party Links & Ads; Other Users
Third-Party Links & Ads. The Site may contain links to third-party websites and services, and/or display advertisements for third-parties. Such Third-Party Links & Ads are not under the control of Future Communications Company, and Future Communications Company is not responsible for any Third-Party Links & Ads. The company provides access to these Third-Party Links & Ads only as a convenience to you and does not review, approve, monitor, endorse, warrant, or make any representations with respect to Third-Party Links & Ads. You use all Third-Party Links & Ads at your own risk, and should apply a suitable level of caution and discretion in doing so. When you click on any of the Third-Party Links & Ads, the applicable third party's terms and policies apply, including the third party's privacy and data gathering practices.
Other Users. Each Site user is solely responsible for any and all of its own User Content. Because we do not control User Content, you acknowledge and agree that we are not responsible for any User Content, whether provided by you or by others. You agree that Future Communications Company will not be responsible for any loss or damage incurred as the result of any such interactions. If there is a dispute between you and any Site user, we are under no obligation to become involved.
You hereby release and forever discharge Future Communications Company and our officers, employees, agents, successors, and assigns from, and hereby waive and relinquish, each and every past, present and future dispute, claim, controversy, demand, right, obligation, liability, action and cause of action of every kind and nature, that has arisen or arises directly or indirectly out of, or that relates directly or indirectly to, the Site.
Disclaimers
The Site is provided on an "as-is" and "as available" basis, and Future Communications Company and our suppliers expressly disclaim any and all warranties and conditions of any kind, whether express, implied, or statutory, including all warranties or conditions of merchantability, fitness for a particular purpose, title, quiet enjoyment, accuracy, or non-infringement. We and our suppliers make no guarantee that the site will meet your requirements, will be available on an uninterrupted, timely, secure, or error-free basis, or will be accurate, reliable, free of viruses or other harmful code, complete, legal, or safe.
Term and Termination. Subject to this Section, these Terms will remain in full force and effect while you use the Site. We may suspend or terminate your rights to use the Site at any time for any reason at our sole discretion, including for any use of the Site in violation of these Terms. Upon termination of your rights under these Terms, your Account and right to access and use the Site will terminate immediately. You understand that any termination of your Account may involve deletion of your User Content associated with your Account from our live databases. Future Communications Company will not have any liability whatsoever to you for any termination of your rights under these Terms. Even after your rights under these Terms are terminated, the following provisions of these Terms will remain in effect: Sections 2 through 2.5, Section 3 and Sections 4 through 10.
Copyright Policy.
Future Communications Company respects the intellectual property of others and asks that users of our Site do the same. In connection with our Site, we have adopted and implemented a policy respecting copyright law that provides for the removal of any infringing materials and for the termination of users of our online Site who are repeated infringers of intellectual property rights, including copyrights.
General
These Terms are subject to occasional revision, and if we make any substantial changes, we may notify you by sending you an e-mail to the last e-mail address you provided to us and/or by prominently posting notice of the changes on our Site. You are responsible for providing us with your most current e-mail address. In the event that the last e-mail address that you have provided us is not valid our dispatch of the e-mail containing such notice will nonetheless constitute effective notice of the changes described in the notice.
Confidentiality. All aspects of the arbitration proceeding shall be strictly confidential. The parties agree to maintain confidentiality unless otherwise required by law. This paragraph shall not prevent a party from submitting to a court of law any information necessary to enforce this Agreement, to enforce an arbitration award, or to seek injunctive or equitable relief.
Entire Terms. These Terms constitute the entire agreement between you and us regarding the use of the Site. Our failure to exercise or enforce any right or provision of these Terms shall not operate as a waiver of such right or provision.
Copyright/Trademark Information. Copyright ©. All rights reserved. All trademarks, logos and service marks displayed on the Site are our property or the property of other third-parties. You are not permitted to use these Marks without our prior written consent or the consent of such third party which may own the Marks.
Usage Term
Site management does not allowed Underage users/minors to engage in product purchase unless advised by an adult. The use of the Platform shall be exclusively governed by Bahrain law.
Refund/Cancelation/Exchange Policy
Product once purchased is not applicable for Refund/Cancelation or Exchange. In case of any defect in the purchased product, the customer should refer to aftersales terms and conditions.


To install this Web App in your iPhone/iPad press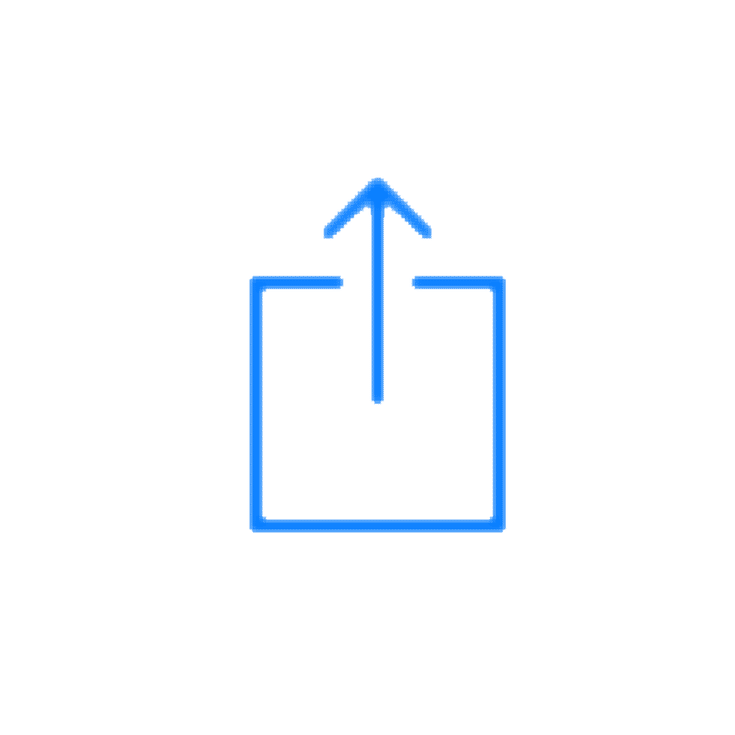 and then Add to Home Screen.